We coach artists and help move their career forward.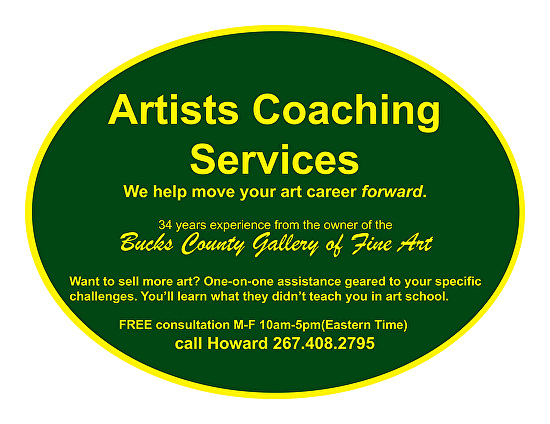 Are you looking for help with your art career?
We help facilitate the exploration of needs, motivations, desires, skills and thought processes to assist the individual in making a real, lasting change.
I work with artists of all disciplines who are ready to take their art career to the next level. Do you need to become a more visible artist? Can you identify the right venues for your art? Do you get frustrated filtering through all the artist opportunities on the internet and newspapers? Are you attempting to find gallery representation? Do you want to increase sales?

If you said yes to any three of these questions, I can help. As an experienced Fine Art Gallery owner for the past 34 years, I have mentored many artists with questions like these and more.

Something they didn't teach you in art school is how to market and sell the artwork you've created. Being a working artist is just like being an entrepreneur. You've got to learn and understand what collectors want and how to sell what you've created. We can help you to uncover your biggest fears and challenges. email us for a free, no obligation consultation howard@buckscountygalleryart.com or call 267.408.2795 - Monday - Saturday 10am-5pm
Here's an article written by me a few years ago about how to approach galleries: http://faso.com/fineartviews/41669
This may answer some of the questions you have about doing business as an artist. Call me for a FREE consultation.

Artists - Build your website in minutes and get 2 months free!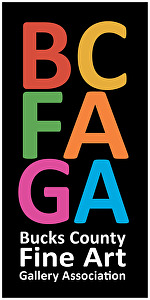 ____________________________________________________

Bucks County Gallery of Fine Art, pa. Artist Coaching Service, sell more art, career help assistance, artists coach, artist coach, art career training, art pennsylvania, www.buckscountygalleryart.com, artists coach, art coaching services, helping artists sell, new hope fine art gallery, landscape oil paintings, watercolor paintings, pastel paintings, original paintings, contemporary oil paintings, canvas art, modern art, art painting, framed art paintings, fine art dealers, bucks county, art online, buy art, sell art, floral paintings,new fine art, horse oil paintings, buy fine art, fine art sculpture, original fine art, fine art agents, original painting artist, new hope galleries, diane ainsworth,sandy askey-adams,Tim Breaux, John Caggiano, larry chestnut, Will Harmuth, laura den hertog, christine graefe drewyer, Hai-Ou Hou, Kirk Larsen, karen lawrence,alejandro lemus, Scott Mattlin, george mcmonigle, steve messenger, Keith Minnion, tatiana myers, hm saffer, tim simboli, Yelena Snovsky, richard summons, Jason Tako, maryanne montone tursi, abstract paintings, contemporary paintings, garden art,outdoor art,metal sculpture,outdoor sculpture,outdoor fountains,outdoor statues,contemporary sculpture,garden statues,metal garden art,iron art, steel art,bronze art,metal garden sculpture,garden ornaments,garden accents,bucks county artists,metal garden,yard art sculpture,metal sculpture,figure sculpture,statues,sculpture center,bronze statues,dog sculpture,sculpture , product replicas, company logos in resin & bronze, commissions,busts,bronzes,sculpture for sale,bronze sculpture statue,stone sculpture,lava rock sculpture faces,marble sculpture,garden accents,custom picture framing, frame shop,conservation picture framing, paypal, Visa, Mastercard,American Express, Credit Cards accepted, formerly howard gallery, picture frames, frame shop new hope, doylestown,lahaska, lambertville nj, expressionist, expressionism art, impressionism, impressionistic art doylestown pa lambertville nj new hope pa lahaska pa solebury pa newtown pa frenchtown nj stockton nj proud memebr of the central bucks chamber of commerce, member of the Greater New Hope Chamber of Commerce, member of the bucks county fine art gallery association, host of the Bucks County Gallery plein air event.