Featuring Work by 40 National Artists
"Cafe Encounter" by Scott Mattlin , Oil Painting - click to see more of his art

Begin to Build Your Art Collection - Some of our most frequent clients pay us over time. This is an advantageous way to begin or build upon your collection. Bringing original art into your life carries value far beyond the purchase price of your acquisition. Many of our collectors build ongoing accounts with us in preparation for future acquisitions. Bucks County Gallery offers easy payment plans to fit just about any budget. This makes the process of collecting Fine and Decorative Art into your life as comfortable as possible. New to collecting - we cater to your needs and concerns. You can even take artwork home on approval with no obligation to purchase it. Ask for details.

---
Bucks County Gallery of Fine Art has a well earned reputation as an upscale contemporary & traditional gallery offering a wide selection of acrylic, oil, watercolors, and pastel paintings. Our variety of bronze steel stone and wood sculpture is second to none.
The gallery represents an impressive range of established and emerging artists. Since opening 32 years ago, owner Howard Cooperman has featured an inspired collection of original paintings and sculpture by award winning local and nationally recognized artists.

With its exceptional display of whimsical and contemplative indoor and outdoor sculpture in bronze and steel, and original paintings in oil, acrylic, pastel, and watercolor, Bucks County Gallery of Fine Art captivates both young and seasoned collectors. Artwork ranges in price from $450. - $20,000. and comes to you framed (*except gallery wrapped canvas) - we offer something for everyone.
No risk offer - online or in the gallery - see how the art looks in your home or office. Try it before you buy it. You can't make the wrong decision. Free same day local delivery. Call now or stop in for details.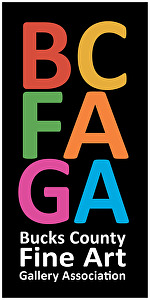 Bucks County Gallery of Fine Art, pa. art pennsylvania, www.buckscountygalleryart.com, new hope fine art gallery, landscape oil paintings, watercolor paintings, pastel paintings, original paintings, contemporary oil paintings, canvas art, modern art, art painting, framed art paintings, fine art dealers, bucks county, art online, buy art, sell art, floral paintings,new fine art, horse oil paintings, buy fine art, fine art sculpture, original fine art, fine art agents, original painting artist, new hope galleries, diane ainsworth,sandy askey-adams,Tim Breaux, John Caggiano, larry chestnut, william bill christine drrwyer, george gallo, laura den hertog, graefe drewyer, Hai-Ou Hou, Kirk Larsen, karen lawrence,alejandro lemus, Scott Mattlin, george mcmonigle, steve messenger, Keith Minnion, Larry Moore, tatiana myers, hm saffer,matthew savaiko, tim simboli, Yelena Snovsky, richard summons, Jason Tako, maryanne montone tursi, abstract paintings, contemporary paintings, garden art,outdoor art,metal sculpture,outdoor sculpture,outdoor fountains,outdoor statues,contemporary sculpture,garden statues,metal garden art,iron art, steel art,bronze art,metal garden sculpture,garden ornaments,garden accents,bucks county artists,metal garden,yard art sculpture,metal sculpture,figure sculpture,statues,sculpture center,bronze statues,dog sculpture,sculpture , product replicas, company logos in resin & bronze, commissions,busts,bronzes,sculpture for sale,bronze sculpture statue,stone sculpture,lava rock sculpture faces,marble sculpture,garden accents,custom picture framing, frame shop,conservation picture framing, paypal, Visa, Mastercard,American Express, Credit Cards accepted, formerly howard gallery, picture frames, frame shop new hope, doylestown,lahaska, lambertville nj, expressionist, expressionism art, impressionism, impressionistic art doylestown pa lambertville nj new hope pa lahaska pa solebury pa newtown pa frenchtown nj stockton nj