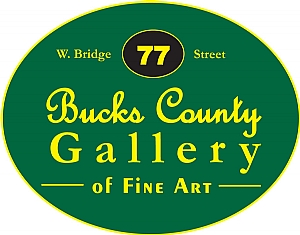 Bucks County Gallery has been helping people enrich their lives for many years. Owner Howard Cooperman has been selling artwork since 1980.
The top reasons for doing business with us are:
We cater to first time buyers.
You'll be in a relaxed atmosphere and our friendly staff will assist you to find a perfect match to project the image you want to portray in your home or office.
No pressure / no hype.
We're a brick and mortar business with a diverse variety of styles and subjects to select from.
We support more than 40 professional artist's that create art for a living.
We GUARANTEE you'll discover art you'll love or your money back.
You can bring art home on approval. If it's not right for you, the room, or any reason just bring it back for a full refund - no questions asked.
We offer FREE delivery to local clients. Guaranteed safe and sound artwork.
You can see art in your home or office before you purchase it without any obligation.
We make it easy to own new art with payment plans to fit most budgets with no finance charges.
Discover how easy it is to fall in love with art, do business with us, and feel confident to refer us to your friends and family members.
The artist's we represent come with a proven track record whether they're emerging or established.
We've grown our business one client at a time.